Opal & Alton McWhorter Music Center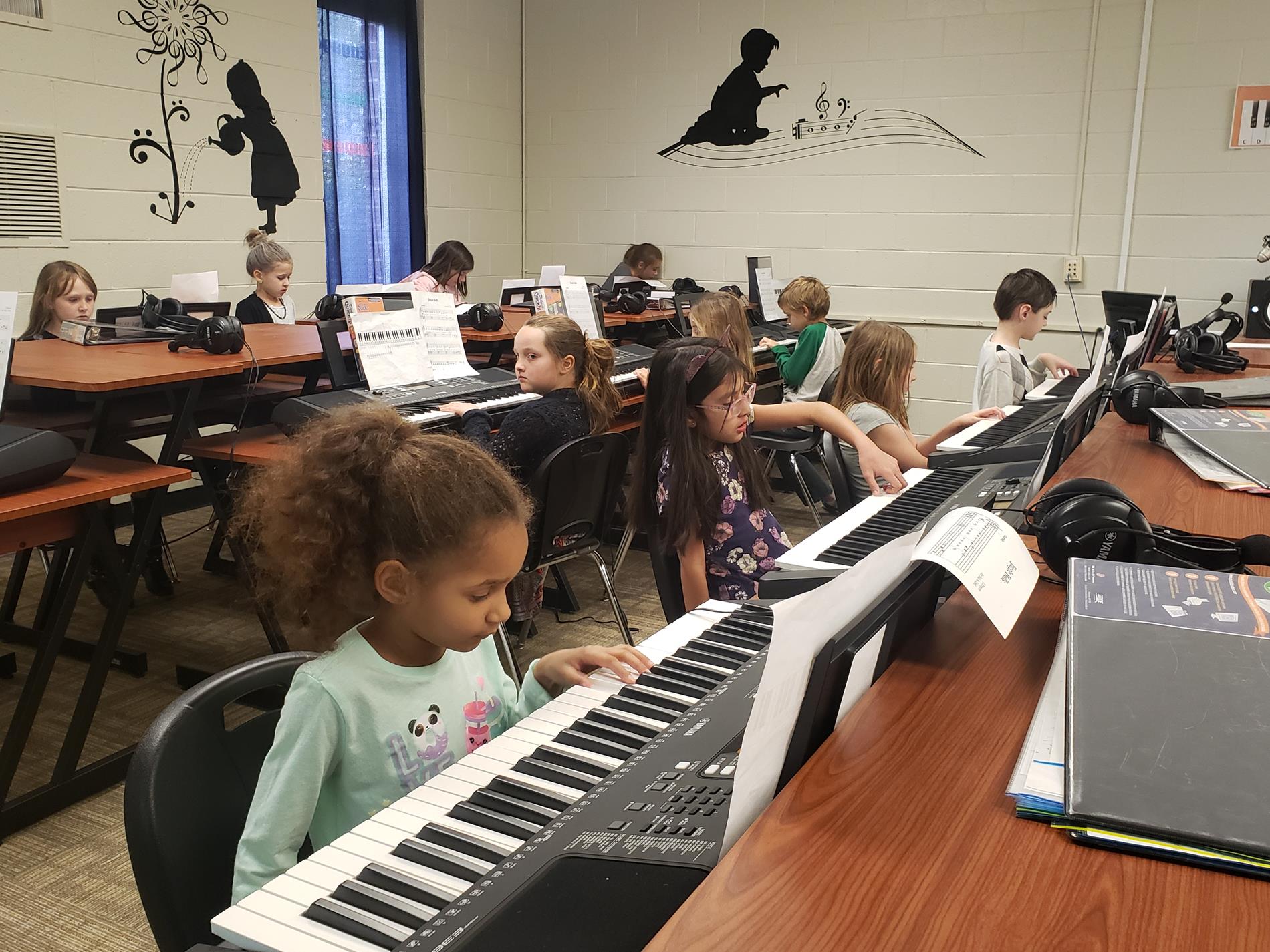 Opal and Alton McWhorter Music Center: Growing Dendrites and Building Self-Esteem
Thanks to the kindness and generosity of Mr. Aaron and Mrs. Linda McWhorter the students of Whitesburg Elementary School will have an opportunity to develop a lifelong love of music making. Elementary school is perfect for starting the process of learning music. Most importantly, studies show that study of music at a young age increases the quality of the child's early life experiences. The influences of music go far beyond the intellectual and physical development of a child. Music experiences contribute to the growth of well-balanced children in sensitivity, expressiveness, and the spirit essential for functioning in a complicated world.
The innovative equipment in the Opal and Alton McWhorter Music Center provides growth for children in other areas as well:
Friendships: Music activities allow interaction with peers in the class, which helps develop positive relationships among children. The Music Center's state of the art equipment allows our students the ability to create and record original music with their classmates.
Coordination: Many movement activities associated with music experiences develop both small muscles and large muscles.
Creativity and Self-expression: Our Little Mozart Music Curriculum is a carefully crafted curriculum that provides a balance between the discipline necessary for playing the piano and the enjoyment one receives from the process of music making. The experiences often require the students to create unique responses and encourage children's imagination in other artistic endeavors.
Pride in Achievement: Sharing music with peers and family reinforces the value of each child in the classroom, and children develop a sense of pride in their musical achievements.
Concentration and Problem-Solving: Learning about music requires concentration and focus, which translates to higher academic achievement in other areas.
The legacy of Opal and Alton McWhorter will touch the lives of our children for many years to come. Our community is honored to be able to inspire, enlighten, and uplift the children of Whitesburg in their memory. Our Music Center is a shining example of the power of the individual to impact and change the world for the better.